Opening and Key Notes
Photo: pexels, CC0 licence
Each of the conference days began with a panel session in the main building of Universität Hamburg. These sessions provided an input within a specific topic in the form of keynotes and subsequent panel discussions.
In the following you find an overview of all the greetings, introductory remarks, keynotes and discussions as well as some impressions of these.
Tuesday September 26th 2017
Opening and Greeting
Introduction
Panel Discussion
Wednesday September 27th 2017
"Sustainable Living Lab development in MIT and TU Delft"

Dr. Julie Newman (Office of Sustainability, Massachusetts Institute for Technologies, MIT)

Dr. Leendert Verhoef (Green Office, TU Delft)

Photos: Markus Scholz / scholzfoto.de

Dr. Julie Newman
Thursday September 28th 2017
Keynote: "More than the sum of its parts – How to strengthen network collaboration on SD?"
Prof. Dr. Jetta Frost (Vice-President Universität Hamburg)
Prof. Dr. Alexander Bassen (Center for a Sustainable University, Universität Hamburg; German Council for Sustainable Development)
Eckart Lilienthal (Federal Ministry of Education and Research BMBF)
Panel Discussion: "Challenges for national and international networking on SD"
Prof. Dr. Helga Kromp-Kolb (University of Natural Resources and Life Sciences, Vienna, Alliance of Sustainable Universities in Austria)
Dr. Jana Dlouha (COPERNICUS Alliance, Charles University Prague)
Uwe Birkel (Associated expert at the Institut for Social Innovation, University of Applied Sciences Bonn Rhein Sieg)
Eckart Lilienthal (Federal Ministry of Education and Research, BMBF)
Photos: Markus Scholz / scholzfoto.de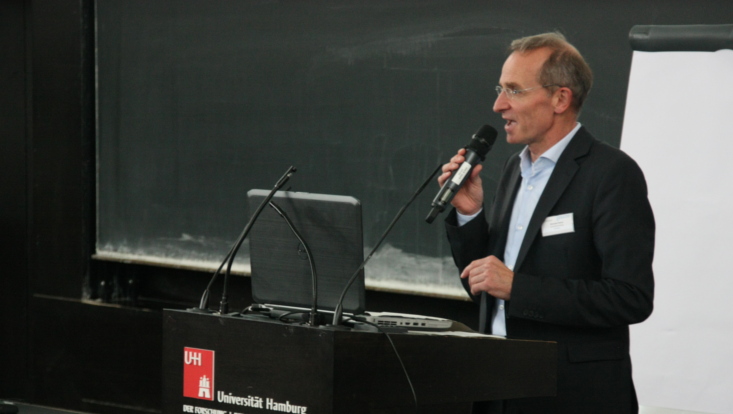 Prof. Dr. Alexander Bassen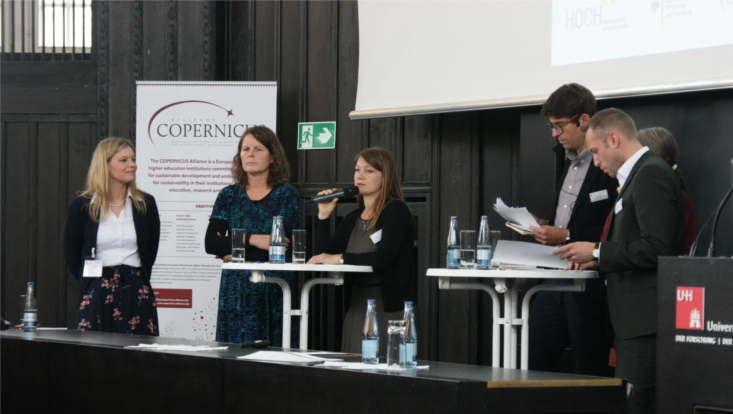 Panel Discussion