1 October 2017, by Tobias Wegener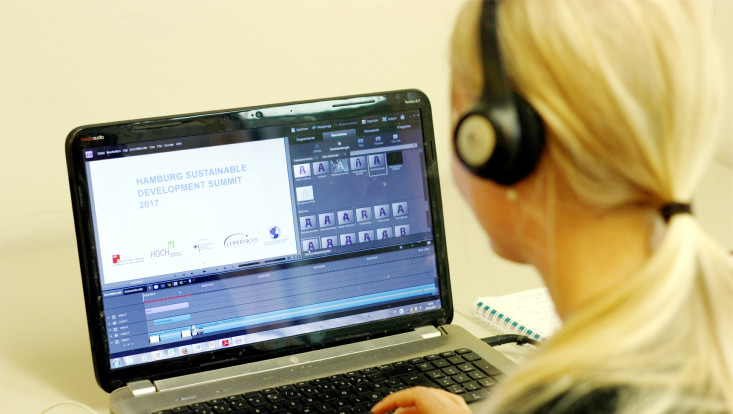 Photo: Daniela Friedrich
The last couple of days were presumably very intense for everyone at HSDS. Long days with a tight schedule can be quite challenging, but also inspiring and enriching. At the end of this week, we can once again conclude: Time really flies.
We, the editorial team, want to thank everyone for the great conference and especially for taking your time for interviews and photos with our reporters Daniela Friedrich and Michaela Haase. Without all the participants' contributions, the blog would not be the same.
We hope that you enjoyed following the HSDS news blog! Below you find some impressions from behind the scenes ‒ with which our HSDS week eventually comes to an end as well.
Good preparation is half the work …
The editorial team ‒ things work out better when having fun :-)
Photos: Daniela Friedrich and Tobias Wegener
Text:      Tobias Wegener
Comments
If you have any comments or questions, please feel free to contact us: SHK.KNU@uni-hamburg.de.(SHK.KNU"AT"uni-hamburg.de)
For organizational questions about the conference, please use our contact page.